The Latest Situation of Yunnan Tea in 2016
[2016.04.01] Posted By Akira Hojo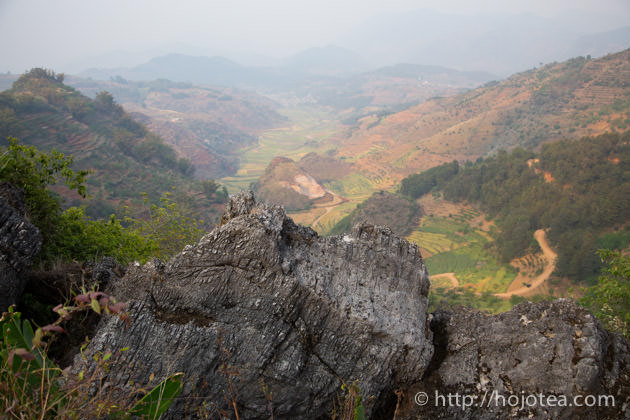 Since last week, I have been staying in Yunnan for sourcing 2016 Yunnan tea. After visiting a number of tea gardens and manufacturers, we can overview the situation of Yunnan tea in 2016.
Weather in Yunnan
Generally, the weather in China this year is relatively dry and cold compared to 2015. It is exactly the opposite weather condition from that of last year. In last year, it was warmer and more rain. In this year, due to the dry and cold weather, the tea season in Yunnan is late about 10-14 days as compared to the regular years.
Last year we came to Yunnan on 20th of March, while in this year we decided to postpone our schedule a week later and we arrived Yunnan on 26th of March. Despite we came a week later than last year, the growing status of tea is obviously later than when we were here last year on 20th. The production of pu-erh tea has generally started in this week. Since tea grows very slowly, the production is carried out progressively. Most of the tea from lower altitude is ready while those from higher altitude may be ready for harvesting a few days later.
In fact, not only the tea season is delayed, but also other agricultural products. I visited the local market to survey which wild vegetables and fruits are available. I noticed that many types of wild vegetables that are usually available in tea season are not yet available.
Excellent quality thanks to the harsh weather
Tea tree takes much longer time to grow if there is less rain and the temperature in the environment is lower. The poly phenol and mineral content in tea will be richer if growing speed is slower. As a result, tea could be much more long-lasting and the aftertaste becomes stronger. In particular, the temperature gap between day and night is very huge. The temperature at night is even less than 10 degree C. So far I have already tasted quite a number of teas including raw pu-erh, white tea, green tea and black tea. Without exception, the material quality is excellent. The up-coming one week will be the peak time for tea plucking and processing. If the current weather continues for another one week, the quality of 2016 tea will be outstanding as long as we are selecting the very first plucked tea.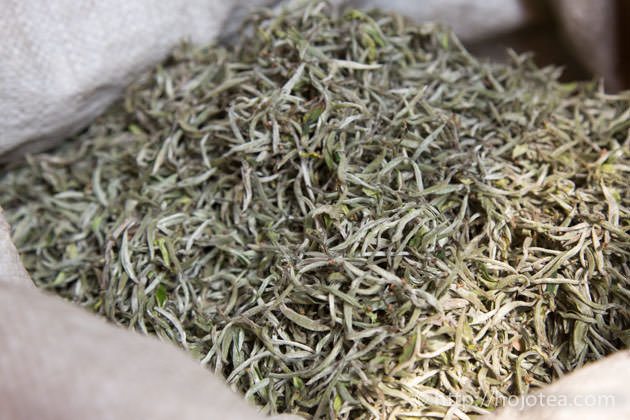 There is a higher risk to fail the fermentation of black tea if weather is cold
Under the cold weather it is more difficult to manage the fermentation of black tea. Due to the low temperature, the manufacturer has to conduct the fermentation much longer time than usual. With the longer time of fermentation, there is a higher risk that tea is over-fermented. Under the circumstances, it is very essential for us to carefully select the quality. We are requesting the manufacturer to segregate the tea according to each production date so as to make sure that defected batch is not blended in.
The price of high-end tea is more or less the same as last year
Due to the fact that Chinese economy is slowing down, the tea market is generally cooling down this year. However, the high-end quality tea has consistent or even gradual increase in demand. As a result, the price of these teas is more or less the same as last year. By far, the price of wild tea has increase a lot compared to last year. It is due to the increasing demand of wild black tea in China market. This year there are many black tea manufacturers from Feng Qing started to buy the fresh tea leaf of wild tea. Since the supply of wild tea leaf is limited, the price has increases about 10-30%.
Related Articles
How to get the latest update on HOJO?
1. Follow Twitter, 2. Click "Like" on Facebook, and 3. Subscribe in newsletter. You can have the latest tea news from HOJO.
Subscribe the Newsletter to enjoy the privileges

You may receive a free sample upon purchase, or you may have the priority to purchase special products. So please remember to subscribe our newsletter as well as the social network.
HOJO TEA Online Shop NEWS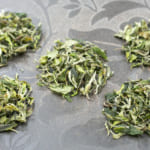 The ancient white tea is a very popular tea in our store. We produced this tea in spring. Following production …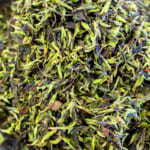 We have released the 2023 harvest of wild white tea from the Da Xue Shan. Fresh Green Colour of Leaves Achieve …
Category
Profile

AKIRA HOJO

I invite you to experience my tea selections.I was born in Nagano, Japan. In university, I studied agricultural chemistry, and I have the master degree in food science. I worked in Japanese food industry for 10 years. I involved in R&D, QC and QA. As a factory manager, I implemented ISO9000 series and managed the factory.
Media Release


We posted the article on "The Art of Tea Magazine No.9, the magazine is published in Taiwan. We featured …

The Malaysian National Newspaper, New Straits Times featured HOJO Tea on 17-Oct-2007.
Shop Info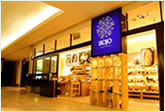 Address:Lot No. T-215, 3rd Floor, The Gardens Mall, Mid Valley City, Lingkaran Syed Putra, 59200 Kuala Lumpur
Tel: +603-2287-4537
Business Hour: 10am to 10pm