Massive hailstones near the Myanmar border
[2013.04.07] Posted By Akira Hojo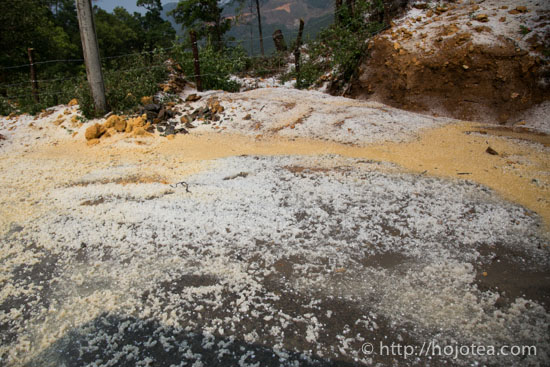 The pu-erh tea from Myanmar
In Yunnan, we went to a village situated at the border to Myanmar to source for pu-erh tea. We wish if we are able to introduce some teas from Myanmar. According to local Chinese who live nearby the border to Myanmar, they have close communication, and in the past till today, many trading are on-going. In fact, some Myanmar villages produce the pu-erh tea as well. Since they have no domestic demand of pu-erh tea, those teas produced in Myanmar are carried over to China and sold in Chinese pu-erh tea market.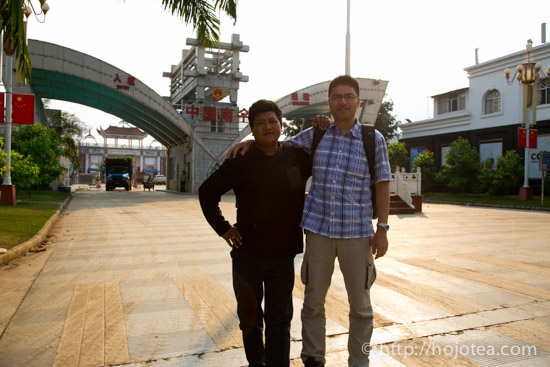 China-Myanmar border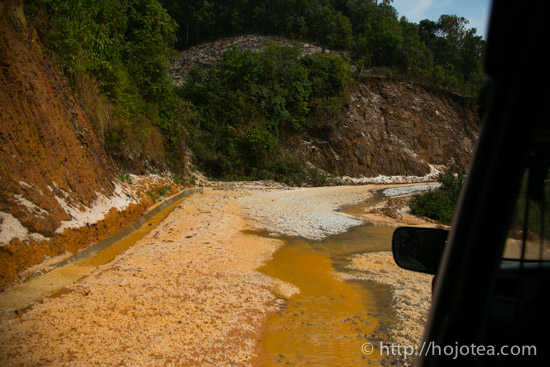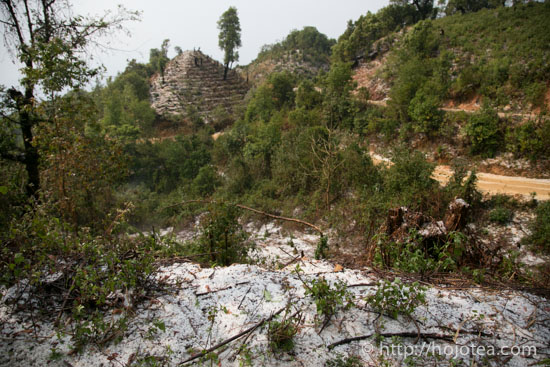 Hailstones shower
When we were driving at mountain road, hailstones massively fell upon us. Despite in the sub-tropical climate, the environment was immediately transformed into winter scenery. The temperature dropped drastically. The local driver said it was the first time in his life to experience the hailstones. I was a little nervous since he did not slow down his car despite the road was so slippery. Although I come from country with four seasons, this is a very rare experience.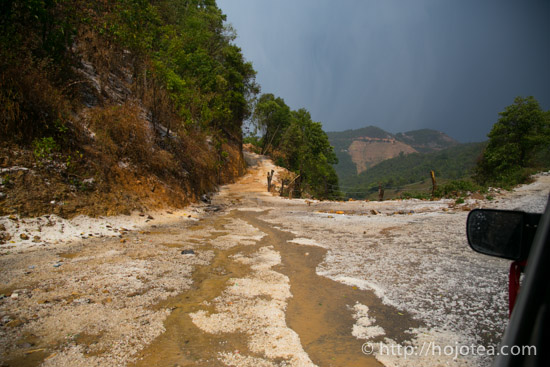 Related Articles
How to get the latest update on HOJO?
1. Follow Twitter, 2. Click "Like" on Facebook, and 3. Subscribe in newsletter. You can have the latest tea news from HOJO.
Subscribe the Newsletter to enjoy the privileges

You may receive a free sample upon purchase, or you may have the priority to purchase special products. So please remember to subscribe our newsletter as well as the social network.
HOJO TEA Online Shop NEWS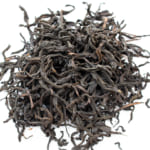 Lapsang Souchong is one of the earliest known black teas distinguished by a unique production method and flavo …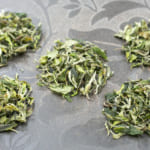 The ancient white tea is a very popular tea in our store. We produced this tea in spring. Following production …
Category
Profile

AKIRA HOJO

I invite you to experience my tea selections.I was born in Nagano, Japan. In university, I studied agricultural chemistry, and I have the master degree in food science. I worked in Japanese food industry for 10 years. I involved in R&D, QC and QA. As a factory manager, I implemented ISO9000 series and managed the factory.
Media Release


We posted the article on "The Art of Tea Magazine No.9, the magazine is published in Taiwan. We featured …

The Malaysian National Newspaper, New Straits Times featured HOJO Tea on 17-Oct-2007.
Shop Info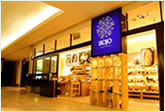 Address:Lot No. T-215, 3rd Floor, The Gardens Mall, Mid Valley City, Lingkaran Syed Putra, 59200 Kuala Lumpur
Tel: +603-2287-4537
Business Hour: 10am to 10pm