HOME >
How to choose quality tea
The reason to hunt for the naturally farmed tea
[2015.01.28] Posted By Akira Hojo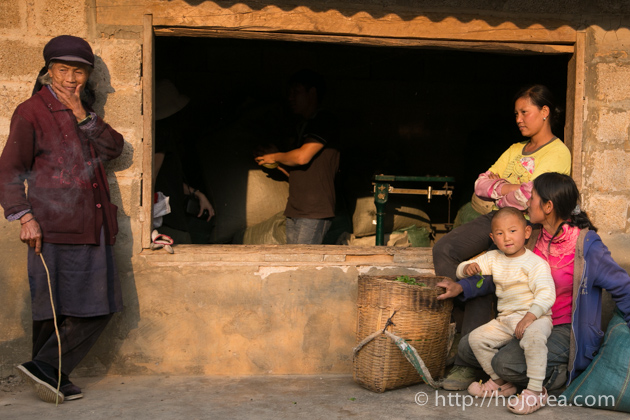 In 2014 I went to Yunnan, China twice and stay there for about a month plus. For now, most of teas have already arrived and I am enjoying drinking it every day.
The main purpose that I keep going to the Yunnan tea production site is to look for tea grown with the natural farming practice. The natural farming style means that tea is grown with no fertilizer and no pesticide. The farmer does not even apply any organic fertilizer so as to keep their tea growing independently as part of the surrounding ecology. In fact, this is the most traditional tea farming style in Yunnan; however, nowadays this farming style is scarcely seen in Yunnan. Actually, I am keen to look for naturally farmed tea is not just about the food safety issue, but there is another reason why I am so interested in the naturally farmed tea.
If one knows how to taste, the naturally farmed tea gives another level of taste experience
The reason why I always look for the naturally farmed tea is that I've experience how delicious they are. The taste of the naturally farmed tea is just like wild herbs in mountain. Although it is not a very appropriate example, the naturally farmed tea gives the taste sensation similar to wild oyster, abalone or prawn. It gives thick lingering aftertaste that makes me desire for drinking more even after I have drunk sufficient cups of tea.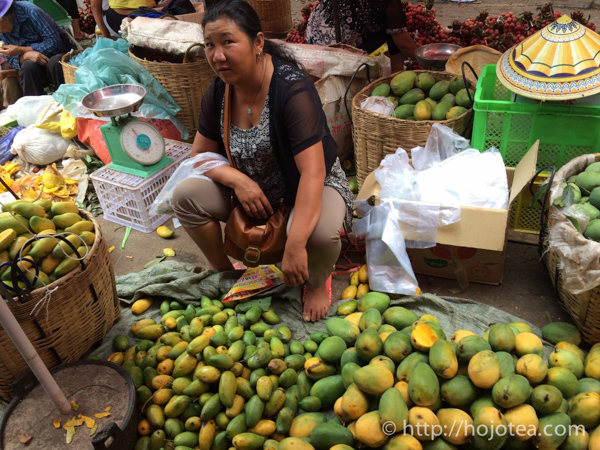 In July, I made second trip to a village located near the Myanmar border to Yunnan. I had a chance to eat various kinds of fruits produced with natural farming style. These fruits were so amazing! It was not just sweet, but the taste was so deep, thick, and yet very soft. It was the taste reflected from the minerals that prominently exist in those naturally farmed fruit. After eating, I felt very sleepy and could not continue eating. I think that it is harder to appreciate the naturally farmed tea than those fruit because of tea has less flavour and lighter taste. Somehow I think we need some experiences to appreciate the taste of the naturally farmed tea. From my experiences, I noticed that many people rather commented that the taste is flat if tea is giving too deep after taste and smooth drinking feeling.
The good tea taste delicious even if you drink it while pinching your nose
There are various level of naturally farmed tea.
Completely left in nature
Providing compost made by weeds.
Organic garden
If I would to look for the best material, I will go for the tea tree which completely left in the nature and given no care throughout a year. If you know how to detect the depth of after taste, you can clearly tell the difference.
If you are less familiar in drinking the naturally farmed tea, you may be often influenced by the flavour. The flavour is the result of tea making process. Moreover the less aftertaste the more up-coming aroma you may detect. Most importantly, the tea has an ability to alter the water quality. A good tea gives you very nice drinking feeling even if you drink tea while you are pinching your nose.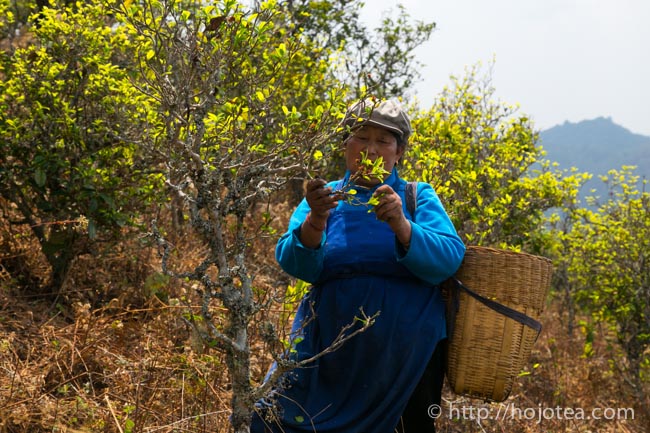 The complete natural farming style used to be the tradition of those minority tribes in Yunnan. However, nowadays the naturally farmed tea garden is barely seen in Yunnan. Many farmers including those minority tribes use feces as fertilizer. As a result, tea grows faster and the output increases. It always happens once the name of a particular tea production area becomes famous. I do not think I can compromise the quality since the day I got to know the taste of tea from natural farming style. That is why I keep visiting Yunnan every year to make sure I could find the right quality.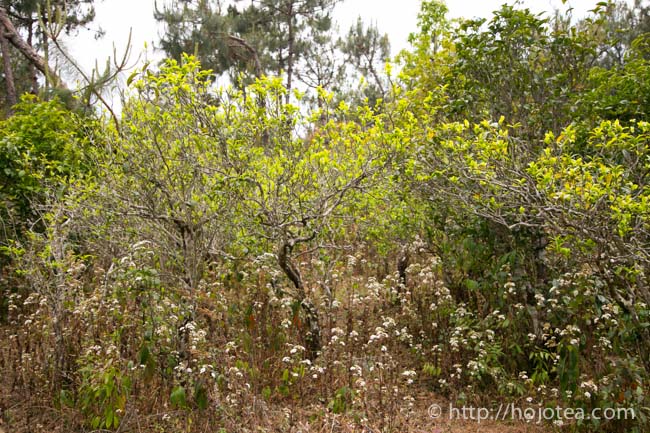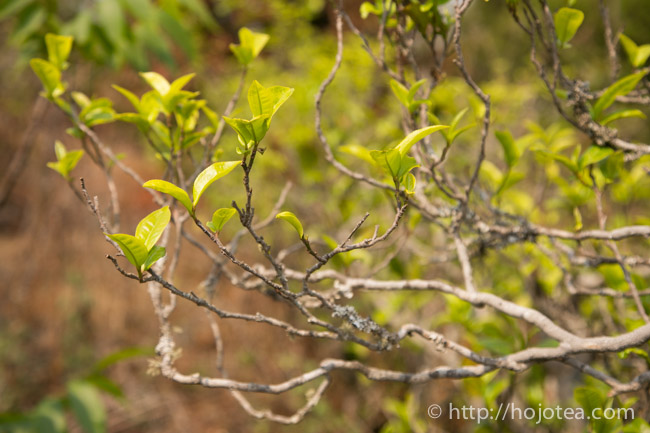 Related Articles
How to get the latest update on HOJO?
1. Follow Twitter, 2. Click "Like" on Facebook, and 3. Subscribe in newsletter. You can have the latest tea news from HOJO.
Subscribe the Newsletter to enjoy the privileges

You may receive a free sample upon purchase, or you may have the priority to purchase special products. So please remember to subscribe our newsletter as well as the social network.
HOJO TEA Online Shop NEWS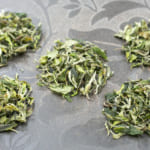 The ancient white tea is a very popular tea in our store. We produced this tea in spring. Following production …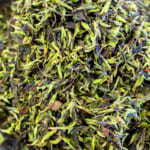 We have released the 2023 harvest of wild white tea from the Da Xue Shan. Fresh Green Colour of Leaves Achieve …
Category
Profile

AKIRA HOJO

I invite you to experience my tea selections.I was born in Nagano, Japan. In university, I studied agricultural chemistry, and I have the master degree in food science. I worked in Japanese food industry for 10 years. I involved in R&D, QC and QA. As a factory manager, I implemented ISO9000 series and managed the factory.
Media Release


We posted the article on "The Art of Tea Magazine No.9, the magazine is published in Taiwan. We featured …

The Malaysian National Newspaper, New Straits Times featured HOJO Tea on 17-Oct-2007.
Shop Info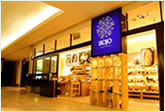 Address:Lot No. T-215, 3rd Floor, The Gardens Mall, Mid Valley City, Lingkaran Syed Putra, 59200 Kuala Lumpur
Tel: +603-2287-4537
Business Hour: 10am to 10pm