HOME >
New Arrival at HOJO Online Shop
New Release of IMO Certified Organic Nepal Black Tea
[2017.06.04] Posted By Akira Hojo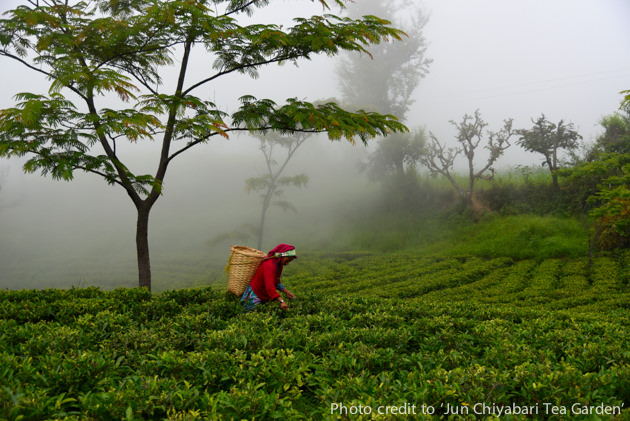 We purchased interesting black tea from Nepal. The tea garden is located behind the Himalayan range, on the opposite side of Darjeeling.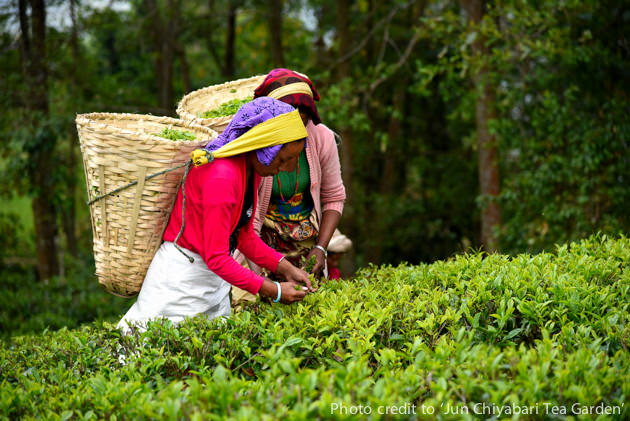 IMO certified organic tea garden
Out of many tea gardens in Nepal, we selected Jun Chiyabari tea garden. This garden practices natural farming method. They use no nitrogen-based fertilizer and no pesticide. I noticed that their material quality is pretty ideal. Thanks to the natural farming practice, tea grows very slowly. As a result, it gives longer lasting taste and rich in flavor. Jun Chiyabari garden is also the IMO certified organic tea garden.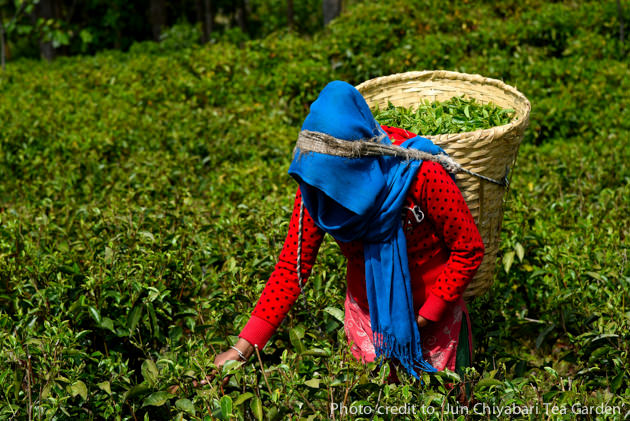 Maximum 2100m of elevation
Jun Chiyabari garden is located at 1650 – 2100m. The high mountain climate makes the taste of tea very rich and soft. At high elevation, tea garden is exposed to strong sunshine in a daytime, and tea trees effectively carry out the photosynthesis, while the temperature dropped drastically at night and the consumption activity in the tea tree is very slow at night. As a result, tea contained high poly phenol and mineral content, and it is reflected in the intensity of the after taste.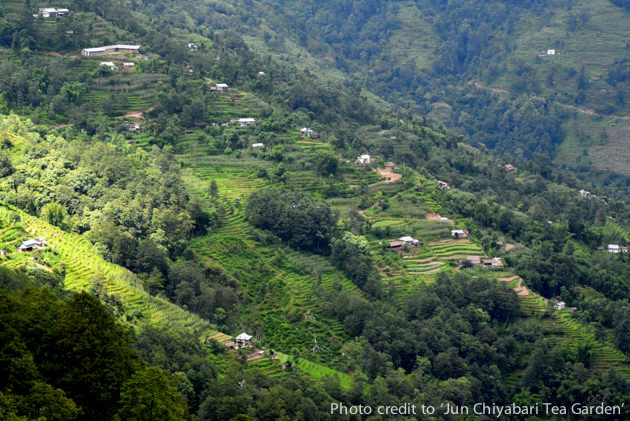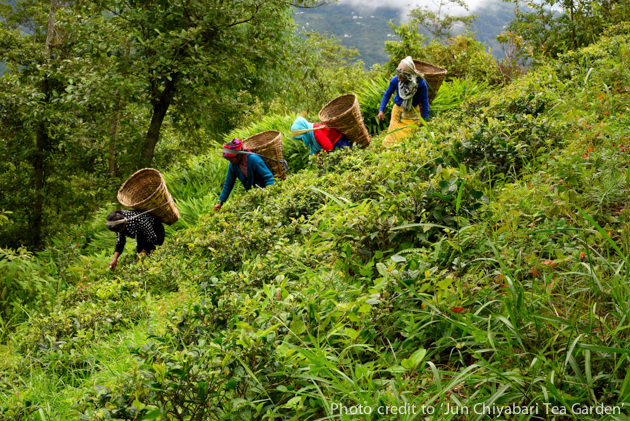 Long lasting flavor and Muscatel flavor
The characteristics of tea from Jun Chiyabari tea garden is the long lasting after taste. Generally, the flavor of their tea lasts longer than the most of Darjeeling teas. In addition, their autumnal teas emit the delightful muscatel flavor. The muscatel flavor is produced as the result of green flies which usually appear a lot in a tea garden that practices natural farming. Once tea leaf is attacked by the particular fly, it generates substance called terpene which subsequently transformed into muscatel flavor during fermentation.
Generally, the muscatel flavor becomes stronger after tea is matured for a longer period of time. For further maturation purpose, we would like to suggest you to keep tea with oxygen absorber. It is essential to remove oxygen for the development of the ideal flavor.
In particular, the flavor of the First Flush tea is distinctive when it is further matured. In country with equatorial climate like Malaysia, tea produced flavor reminiscent of grapes in 3-5 years time. In our shop in Malaysia, the aged-First Flush tea is always more popular tea than the fresh First Flush.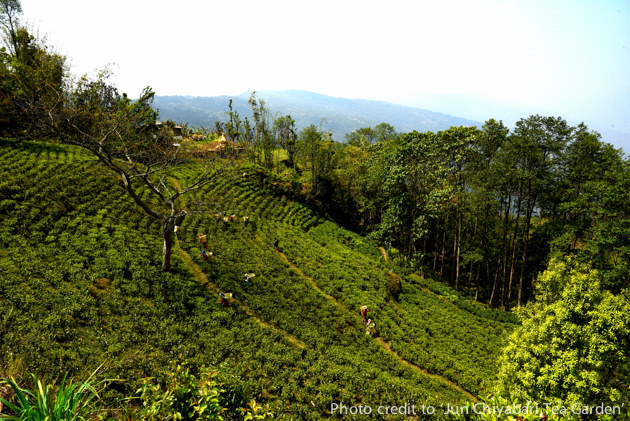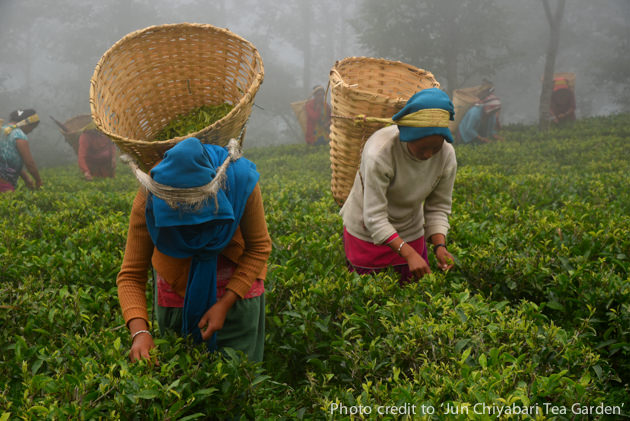 Unique selection following our preference
As the characteristics of Jun Chiyabari garden, their teas are generally baked longer at higher temperature during the drying process. As a result, a number of their teas give slight woodsy flavor and baked aroma. Some people may enjoy this characteristic. Nevertheless, I personally prefer tea that gives refreshing floral or fruity flavor. So out of many batches of tea, we have carefully selected the particular batch that undergone the least heat treatment, and it has refreshing floral bouquet that suits our preference.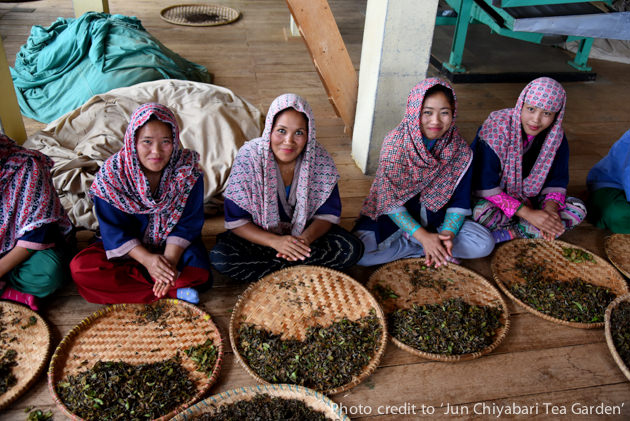 Autumnal Muscatel Jun Chiyabari Estate
This tea is manually hand-picked in autumn. During the process, the tea leaves are carefully hand-rolled by skilled tea master into the naturally curled-shape. The leaf appearance is reminiscent of Oriental Beauty from Taiwan. Unlike spring tea, this autumn tea gives quite strong muscatel flavor. Since it is an autumn tea, it gives much mellow and gentle drinking sensation as compared to Darjeeling second flush (which is also well-known for the muscatel flavor).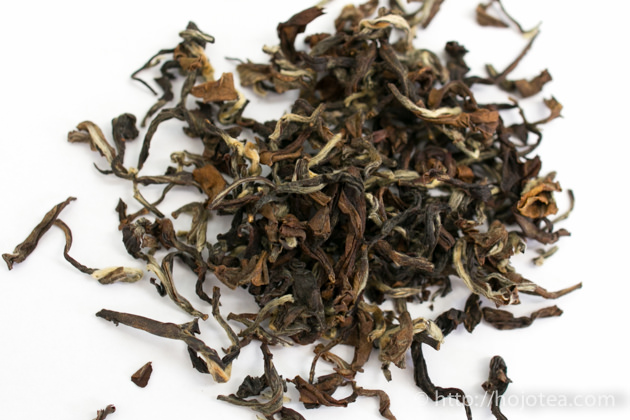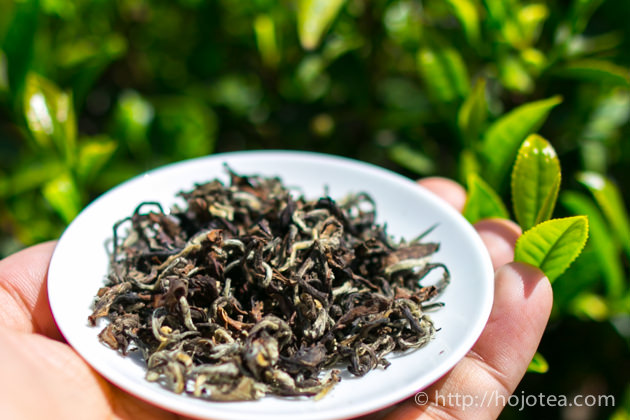 Nepal First Flush Jun Chiyabari Estate
This is the spring tea harvested earliest in the season. It gives long lasting after taste, with fresh floral flavor and muscatel undertones. The flavor is similar to the Darjeeling First Flush. But its after taste is much stronger.
Brewing tips
Tea leaf has a finer size, please brew it in a shorter time.
Firstly preheat the teapot with boiling hot water. Add 3g of tealeaf per 150ml of water. For first brewing, steep for about 10 seconds, and for subsequent brewing, steep for a few seconds.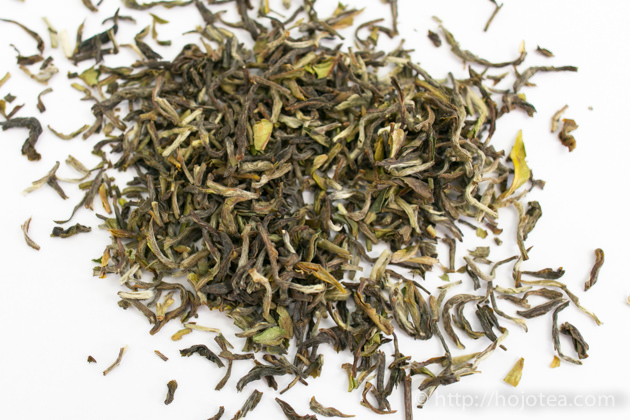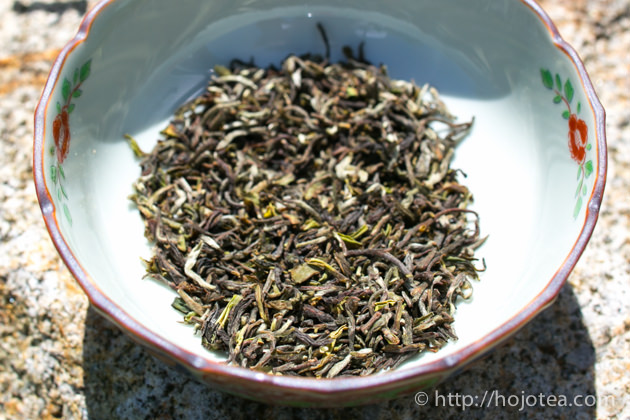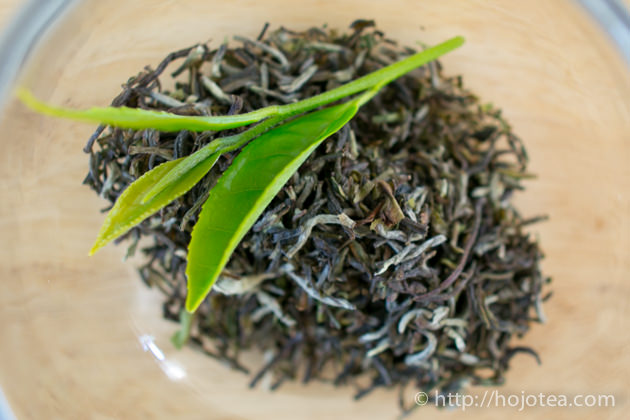 Related Articles
How to get the latest update on HOJO?
1. Follow Twitter, 2. Click "Like" on Facebook, and 3. Subscribe in newsletter. You can have the latest tea news from HOJO.
Subscribe the Newsletter to enjoy the privileges

You may receive a free sample upon purchase, or you may have the priority to purchase special products. So please remember to subscribe our newsletter as well as the social network.
HOJO TEA Online Shop NEWS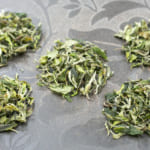 The ancient white tea is a very popular tea in our store. We produced this tea in spring. Following production …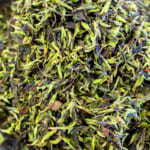 We have released the 2023 harvest of wild white tea from the Da Xue Shan. Fresh Green Colour of Leaves Achieve …
Category
Profile

AKIRA HOJO

I invite you to experience my tea selections.I was born in Nagano, Japan. In university, I studied agricultural chemistry, and I have the master degree in food science. I worked in Japanese food industry for 10 years. I involved in R&D, QC and QA. As a factory manager, I implemented ISO9000 series and managed the factory.
Media Release


We posted the article on "The Art of Tea Magazine No.9, the magazine is published in Taiwan. We featured …

The Malaysian National Newspaper, New Straits Times featured HOJO Tea on 17-Oct-2007.
Shop Info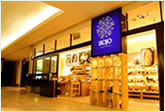 Address:Lot No. T-215, 3rd Floor, The Gardens Mall, Mid Valley City, Lingkaran Syed Putra, 59200 Kuala Lumpur
Tel: +603-2287-4537
Business Hour: 10am to 10pm