HOME >
New Arrival at HOJO Online Shop
New Release of Wu Liang Shan Raw Pu-erh Tea 2018
[2018.12.15] Posted By Akira Hojo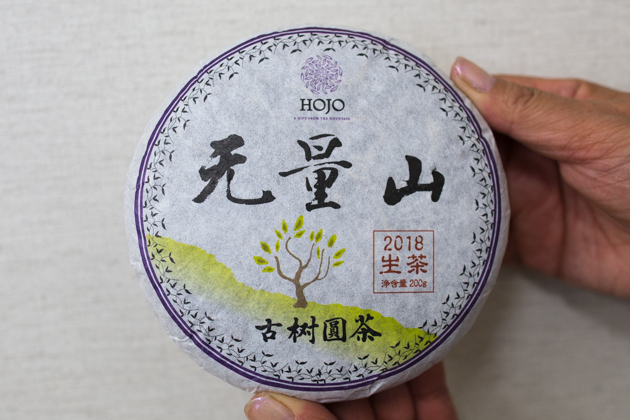 We released Wu Liang Shan Raw Pu-erh Tea 2018. Wu Liang Shan Raw Pu-erh Tea is one of the popular teas in our line-ups.
Wu Liang Shan has many old tea trees
Wu Liang Shan is a range of mountain situated at the South West of Yunnan. Wu Liang Shan mountain covered about 400km in distance.
In Wu Liang Shan, there are many small villages and they grow tea for living. Those tea gardens were owned by ethnic minority people. Traditionally, tea gardens are left unattended. Tea trees are left in nature just like other wild plants. Before spring tea season begins, they remove weeds and wild plant so that is it easier for tea plucking. This is the way they used to practice.
However, as the demand of tea increased, more and more farmers started to apply fertilizer recently. They may call it organic fertilizer as it is collected from their cattles. However regardless of organic or inorganic, fertilizer will boost the growing speed of tea somehow. So it is important to stick to the tea grown without fertilizer. So we spent some time to find the garden located at more remote area that consists of very old tea trees, and are kept in natural condition and not using fertilizer or pesticide.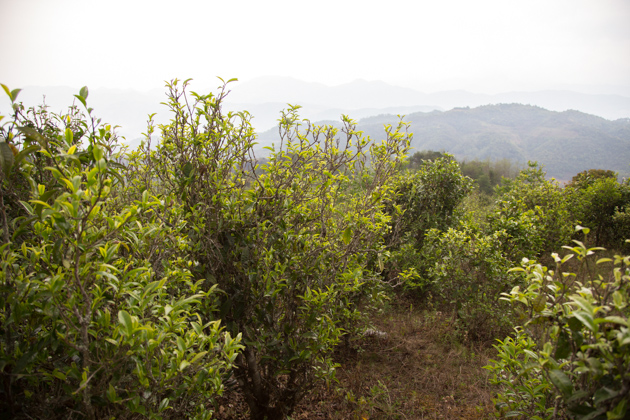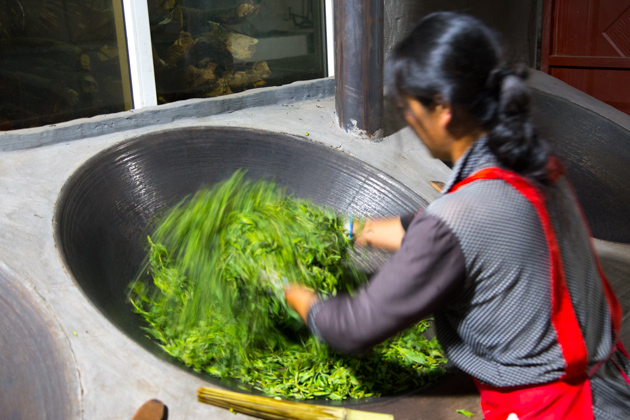 The compression affects a lot to the characteristic of tea
Usually, pu-erh tea manufacturer only supply us with the loose leaf called Mao-cha. We then look for the company who specialized in compression. For compressing tea, they apply steam to soften tea leaf and then compress using stone mould. Once tea is compressed, due to poor ventilation, it is not very easy to dry it. So different people use different drying method. Among tea manufacturer and tea merchant, the drying method of pu-erh cake is always very hot topics.
When we made Wu Liang Shan 2014, 2015 and 2016, we used hybrid drying method using warm air below 40 degree C and then switch to natural drying. This method enhances the flavour. This year, we used 100% natural drying method. This method makes the flavour of tea very delicate and rich.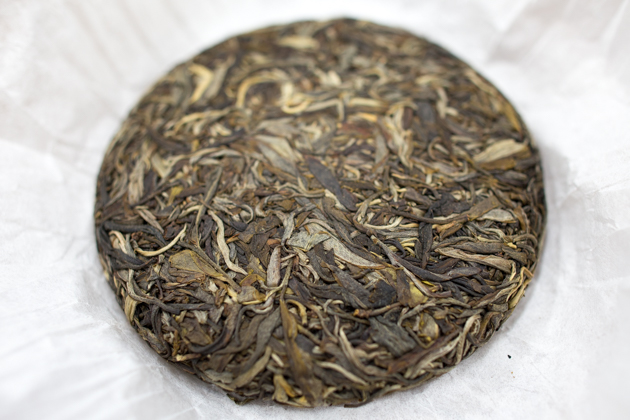 Wu Liang Shan raw pu-erh tea is suitable for aging
Wu Liang Shan raw pu-erh tea is suitable for aging. It is better to keep tea without oxygen for a few years. In our experience, pu-erh tea that is kept under the atomospher tends to generate off-flavour at the early stage of aging. On the other hand, if tea is kept without oxygen, it develops nothing but sweet flavour. If you want to speed up the aging, firstly keep tea in a bag without oxygen for a few years and then remove tea from the bag and continue to age tea under the atomospoher. Once tea is aged for a few years without oxygem, the substance becomes stable so that it may not easily generate off flavor. However I personally prefer very clean and sweet flavour. So I keep tea without oxygen all the time. After aging tea for some time, when the bag is freshly opened, it is necessary to expose tea for more than a week. It is just like decanting wine.
Related Articles
How to get the latest update on HOJO?
1. Follow Twitter, 2. Click "Like" on Facebook, and 3. Subscribe in newsletter. You can have the latest tea news from HOJO.
Subscribe the Newsletter to enjoy the privileges

You may receive a free sample upon purchase, or you may have the priority to purchase special products. So please remember to subscribe our newsletter as well as the social network.
HOJO TEA Online Shop NEWS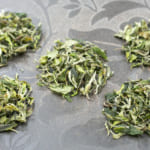 The ancient white tea is a very popular tea in our store. We produced this tea in spring. Following production …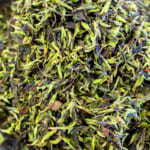 We have released the 2023 harvest of wild white tea from the Da Xue Shan. Fresh Green Colour of Leaves Achieve …
Category
Profile

AKIRA HOJO

I invite you to experience my tea selections.I was born in Nagano, Japan. In university, I studied agricultural chemistry, and I have the master degree in food science. I worked in Japanese food industry for 10 years. I involved in R&D, QC and QA. As a factory manager, I implemented ISO9000 series and managed the factory.
Media Release


We posted the article on "The Art of Tea Magazine No.9, the magazine is published in Taiwan. We featured …

The Malaysian National Newspaper, New Straits Times featured HOJO Tea on 17-Oct-2007.
Shop Info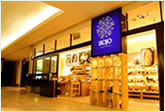 Address:Lot No. T-215, 3rd Floor, The Gardens Mall, Mid Valley City, Lingkaran Syed Putra, 59200 Kuala Lumpur
Tel: +603-2287-4537
Business Hour: 10am to 10pm