Wu Mu Long Raw Pu-erh Tea 2019 is available in our store
[2019.08.22] Posted By Akira Hojo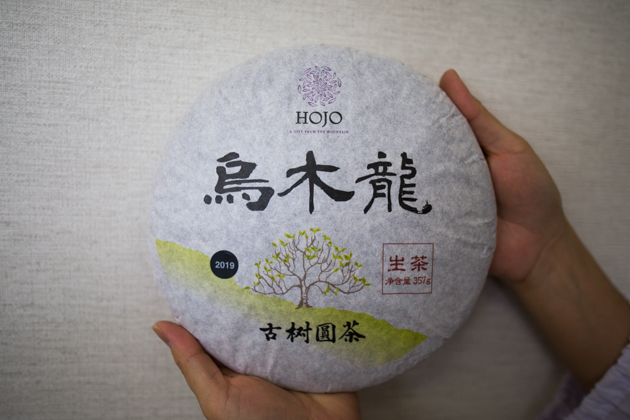 We have released Wu Mu Long Raw Pu-erh tea 2019 (烏木龍古樹生茶). This year we made a significant improvement in process and succeeded to produce very ideal quality. In particular, I am delighted with the tea flavour.
5 snakes were found in the tea garden
Wu Mu Long raw pu-erh tea is made in the Wu Mu Long village that is located in Yong De county of Lincang. We selected tea from the specific tea garden located at altitude above 2000m.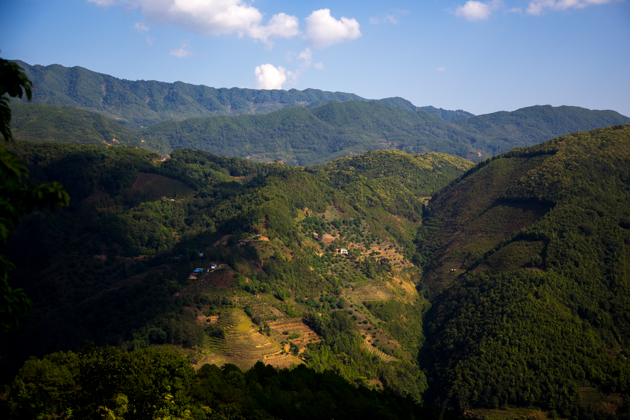 Before tea season begun, we went up to the mountain in Wu Mu Long village and spent a lot of time to search for the ideal garden. Generally, the tea gardens located near the village are well taken care of and usually a lot of fertilizers are used on the tea trees. This is because it is easier for villagers to walk to the garden nearby their houses and they usually spend more time with the garden located closely to the village.
When we went up to the small path far away from the village, we found a tea garden that consists of many old tea trees. Based on the size of tree, we estimated the ages are about a few hundred years old. The entire garden was fully covered with weeds. The tea trees were left just like wild plants in nature. That means tea trees were fully independent and sustainable.
According to the villager, that garden has been left unattended for more than 10 years.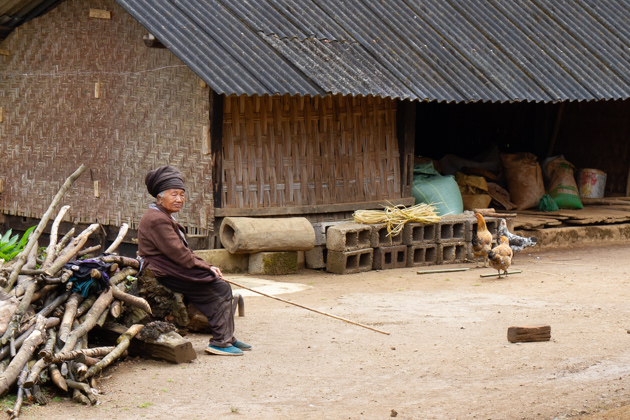 The garden was owned by an old lady. She lost her husband 10 years ago and her children moved to the town to be a teacher. Since she is too old and unable to take care of her tea garden, the garden became totally wild. According to her, her family has never used any pesticides and fertilizers at all. After carefully inspected, I concluded that the garden was perfectly ideal to me. In order to secure the material from this ideal garden, we spoke to the lady that we would like to rent her garden. She was very happy with our offer. We are happy to have rented her garden this year.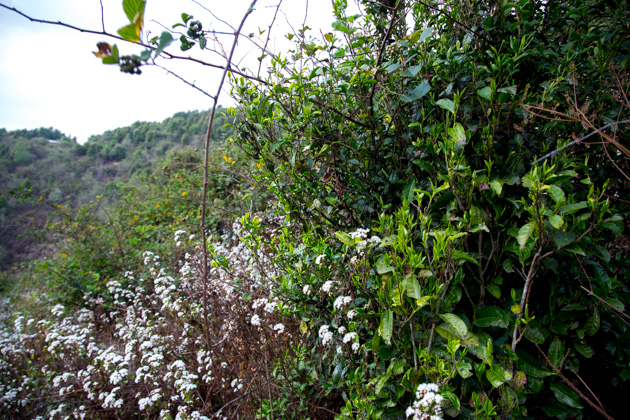 The garden was fully covered with weeds. We arrange weeding.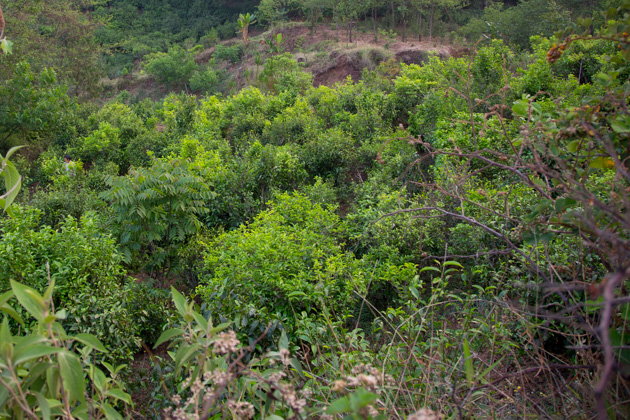 Although we succeeded to rent the garden, the garden was too wild that no one was willing to pluck tea. Obviously, we needed to remove weeds first. My manufacturer arranged a few people for weeding.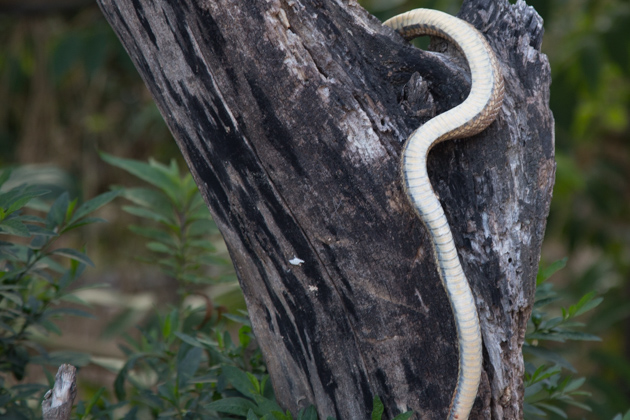 During the work, we heard an exciting voice electrified the field. Obviously, they were agitated. I realized that they found a few snakes in the bush of the tea garden. They were catching snakes. They told me that the poisonous snake is particularly delicious. Eventually they have found five snakes in the garden. They moved four of them to another location. Unfortunately, one of them became a main course for their dinner.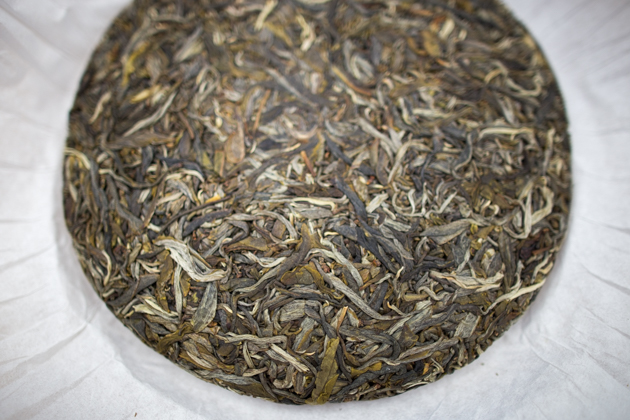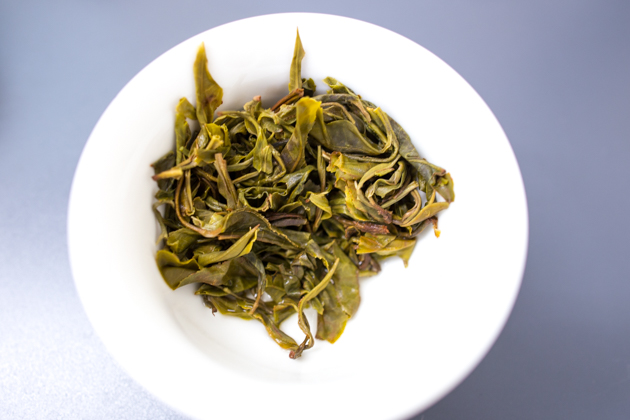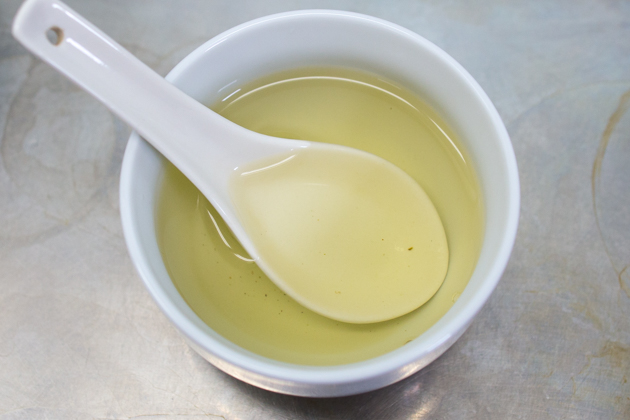 Sweet flavour like fruit
Since the quality of tea leaf was excellent, we strictly managed the pan-frying process at optimum level to retain its characteristic. It makes the flavour very fruity and the taste of tea becomes very rich, creamy and soft. Thanks to the high altitude, the old age of tea tree and no fertilizer, tea gives no bitterness and astringency at all.
In addition, we strictly monitor the local weather forecast and only proceed for tea cake compression during good weather. We do not compress tea in rainy day because tea often develops musty odour. Thanks to continuous sunny weather this year, we succeeded to retain the refreshing flavour of mao-cha even after tea is compressed into tea cake. The flavour of Wu Mu Long reminds me of pine apple or dried apricots. It gives lingering sweetness down the throat and long-lasting aftertaste too.
Related Articles
How to get the latest update on HOJO?
1. Follow Twitter, 2. Click "Like" on Facebook, and 3. Subscribe in newsletter. You can have the latest tea news from HOJO.
Subscribe the Newsletter to enjoy the privileges

You may receive a free sample upon purchase, or you may have the priority to purchase special products. So please remember to subscribe our newsletter as well as the social network.
HOJO TEA Online Shop NEWS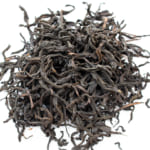 Lapsang Souchong is one of the earliest known black teas distinguished by a unique production method and flavo …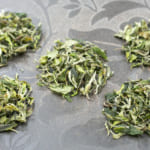 The ancient white tea is a very popular tea in our store. We produced this tea in spring. Following production …
Category
Profile

AKIRA HOJO

I invite you to experience my tea selections.I was born in Nagano, Japan. In university, I studied agricultural chemistry, and I have the master degree in food science. I worked in Japanese food industry for 10 years. I involved in R&D, QC and QA. As a factory manager, I implemented ISO9000 series and managed the factory.
Media Release


We posted the article on "The Art of Tea Magazine No.9, the magazine is published in Taiwan. We featured …

The Malaysian National Newspaper, New Straits Times featured HOJO Tea on 17-Oct-2007.
Shop Info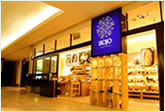 Address:Lot No. T-215, 3rd Floor, The Gardens Mall, Mid Valley City, Lingkaran Syed Putra, 59200 Kuala Lumpur
Tel: +603-2287-4537
Business Hour: 10am to 10pm