Limited Release of Single Tree Purple Tea
[2020.02.14] Posted By Akira Hojo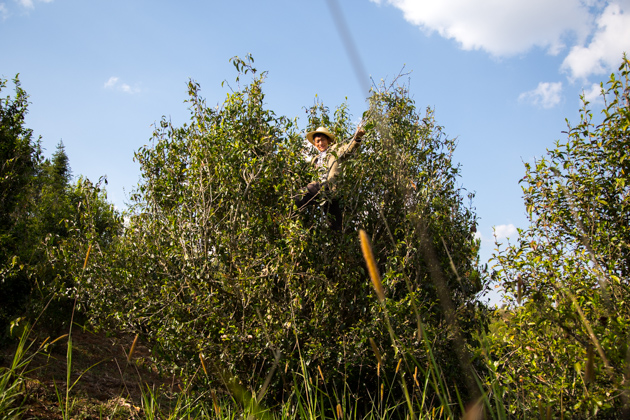 Now Single Tree Raw Pu-erh Tea of Purple Tea is available in both Japan and Malaysia. In China, single tree is called Dan Zhu. It means tea is distinctively made from one particular tea tree. Since the old tree of purple tea is very limited, we have only very limited stock.
The old Tree of purple tea is very rare
We sourced Purple Tea Single Tree tea from the west of Lincang.
In fact, purple tea is very rare and limited. In my rough estimation, the total production of purple tea would be less than a few percent of entire tea production in Lincang.
Relatively the age of purple tea trees are younger. It is very hard to find the old tea tree of purple tea even in Lincang region.
Fortunately, our tea manufacturer owns some numbers of old purple tea tree. The altitude of his garden is about 2100m and the estimated age of trees is a few hundred years old. These trees are completely sustainable and no fertilizer and pesticide is used. We booked his tea before the tea season started and managed to secure a few trees. In Japan, we only have two trees, and a few trees are available in Malaysia.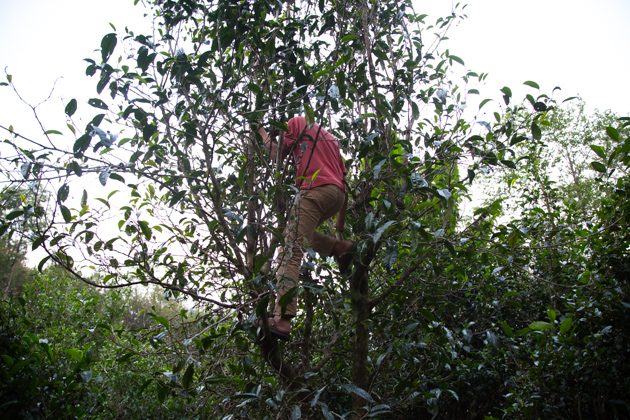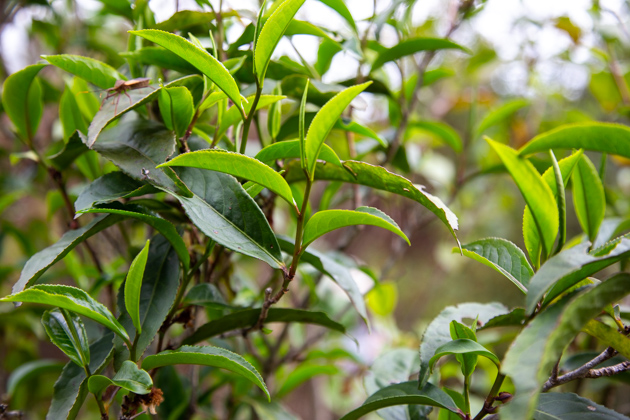 The outstanding quality of Single Tree Tea
Usually for making our standard pu-erh tea, the fresh leaves are collected on the garden basis. Each lot consists of tealeaf collected from multiple number of tea trees from the respective garden. Therefore, the quality is even out within a garden.
On the contrary, single tree tea is made from one selected tea tree. The quality is outstanding and with very distinctive characteristic.
For making the single tree tea, usually we select very old tea tree. Old tree grows slowly. In fact, the timing of tea plucking from the old tree is nearly two weeks later than younger trees. As a result, tea is very rich in constituents and minerals, that makes the aftertaste very strong and long lasting.
However, not all old tea trees produce ideal quality. Once fertilizer is applied, the old tree starts growing faster and the quality drops. Thus, it is very important for us to select the right tea tree.
We stationed in Yunnan for two months in order to select the ideal tea tree, and we managed the entire manufacturing process starting from the collection of fresh tea leaf until it is compressed into tea cake, to ensure that every processing step according to our specific quality criteria.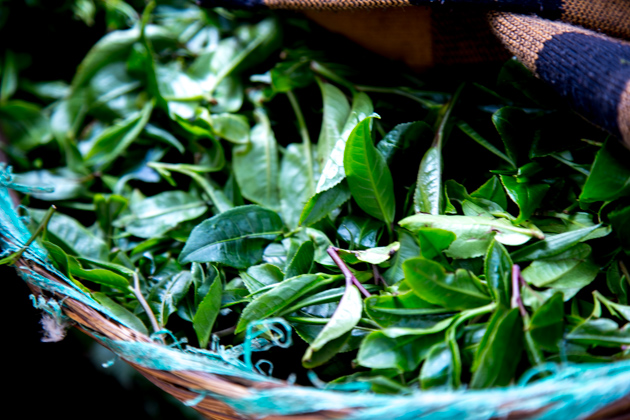 The flavour is like oolong tea
Following the traditional pu-erh tea process, the tea leaf is withered and then proceed for pan-frying at optimum temperature in order to achieve the rich taste and multi-layered of floral/fruity flavour.
I am always surprized that the flavour of purple tea is very much like Phoenix oolong. If I drink it without knowing its name, I might think it is oolong tea. It reminded me of Phoenix Oolong Ba Xian or Jiang Hua Xiang.
However, please be noted that flavour varies depending on the type of water used. Some water brings out strong floral flavour and some make the flavour becomes very light. If you cannot get the floral flavour, please review the water used or tea ware such as kettle or teapot.
Suitable to drink either fresh or aged
For Japan, we compressed only one type of single tree tea into 200g cake and one more is loose (mao-cha). As for Malaysia, we have loose tea, and we compress into two types of tea cake: 200g and 357g. In Malaysia, we also have Triple Trees Tea that is collected from three selected trees.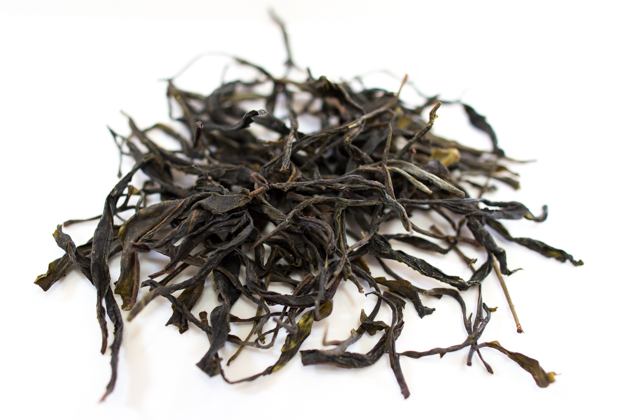 I personally love to drink this tea when it is fresh as I like to enjoy its floral flavour. However, this tea is also suitable for further aging. Its flavour becomes fruitier and will also develop sweet flavour like raw honey.
The price is as follow
Please contact us at info2@hojotea.com if you are interested to purchase.
Single Tree Purple Tea Loose
50g (50g Bag x 1)JPY2,700
100g (50g Bag x 2) JPY5,000
Single Tree Purple Tea 200g Cake
200g (200g Cake x 1) JPY9,800
600g : (200g Cake x 3) JPY26,500
Please visit the following page if you are residing in Malaysia.
https://hojotea.com.my/posts-211/
Related Articles
How to get the latest update on HOJO?
1. Follow Twitter, 2. Click "Like" on Facebook, and 3. Subscribe in newsletter. You can have the latest tea news from HOJO.
Subscribe the Newsletter to enjoy the privileges

You may receive a free sample upon purchase, or you may have the priority to purchase special products. So please remember to subscribe our newsletter as well as the social network.
HOJO TEA Online Shop NEWS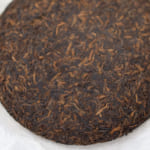 We release Gong Ting Jin Hao 2019. In Chinese, Gong Ding means imperial and Jin Hao means golden downy hair. G …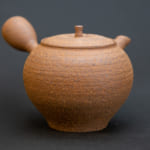 We have received new stock from Watanabe Tozo and Tachi Masaki. We received the following models. 1. Akitsu Mu …
Category
Profile

AKIRA HOJO

I invite you to experience my tea selections.I was born in Nagano, Japan. In university, I studied agricultural chemistry, and I have the master degree in food science. I worked in Japanese food industry for 10 years. I involved in R&D, QC and QA. As a factory manager, I implemented ISO9000 series and managed the factory.
Media Release


We posted the article on "The Art of Tea Magazine No.9, the magazine is published in Taiwan. We featured …

The Malaysian National Newspaper, New Straits Times featured HOJO Tea on 17-Oct-2007.
Shop Info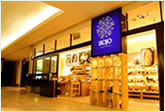 Address:Lot No. T-215, 3rd Floor, The Gardens Mall, Mid Valley City, Lingkaran Syed Putra, 59200 Kuala Lumpur
Tel: +603-2287-4537
Business Hour: 10am to 10pm