Hojo's Original Pu-erh Jasmine Pearl Tea is Back in Stock!
[2023.03.09] Posted By Akira Hojo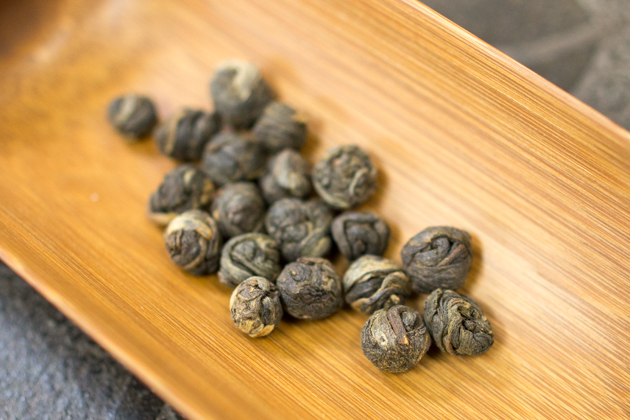 We have just received a new batch of HOJO's original Pu-erh Jasmine Pearl tea, which is one of the most popular tea among our products. However, it has been out of stock for a long time.
If you haven't tried this tea yet, we highly recommend it. It is a unique tea that will leave a lasting impression on your taste buds.
Despite being a jasmine tea, it has a strong and lingering taste that will make you feel the tea permeating through your body, almost to the point of feeling tipsy.
We believe that both jasmine tea lovers and Pu-erh tea lovers will enjoy this tea equally.
How Base Tea Quality Determines the Quality of Jasmine Tea
Jasmine tea is made by blending tea leaves and jasmine flowers to infuse the tea leaves with the aroma of jasmine.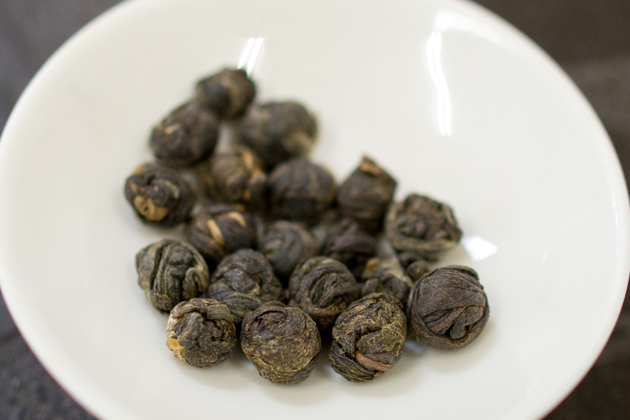 When discussing the quality of jasmine tea, the most important factor is the quality of the base tea.
Of course, the quality of the flowers used is also important, but even if the same jasmine aroma is present, if the base tea quality is low, the aroma will be shallow and lacking in depth, and the tea will be unsatisfying.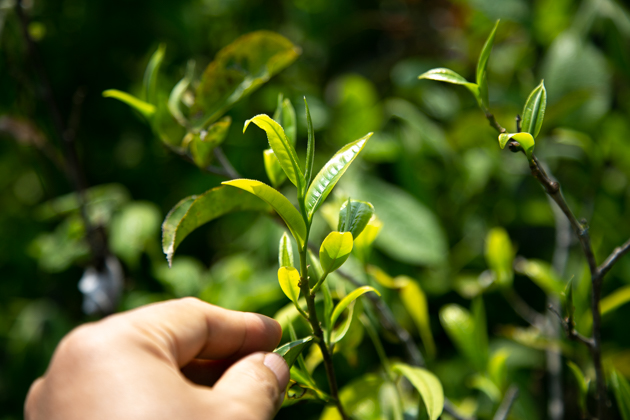 Tea leaves with high cell density and rich mineral content are ideal for making jasmine tea, but obtaining such tea leaves through jasmine specialists can be difficult. If we are seeking high-quality tea, we may need to search for them ourselves.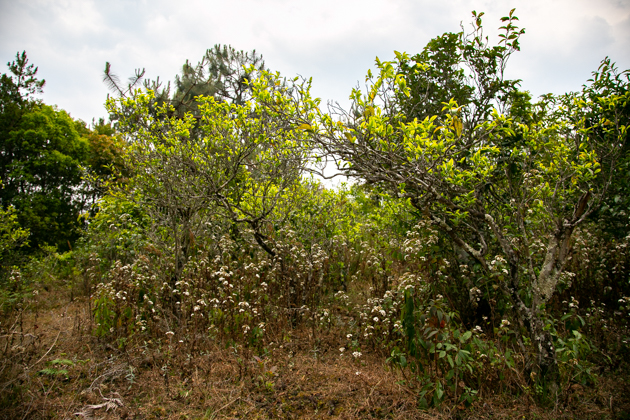 We strive to obtain the highest quality tea leaves in terms of their quality, and source Pu-erh raw tea made from natural cultivation trees hundreds of years old grown in high-altitude areas (above 2000m) of Yunnan Province. We then use this tea to create our jasmine tea.
A Unique and Exceptional Product Resulting from Uncommon Coordination
China is a vast and diverse country, with each province boasting its own unique culture and language. Some provinces are so distinct that they can be likened to separate countries, much like the countries in Europe.
Within the tea industry, it is typical for tea processing to occur only within a single province, with minimal cross-provincial collaboration. However, the production of Pu-erh Jasmine Pearl tea requires coordination between three separate provinces: Yunnan Province for sourcing raw materials, Fujian Province for processing the tea into pearls, and Guangxi Zhuang Autonomous Region for jasmine scenting. This level of coordination is exceedingly rare in Chinese tea culture.
As a result, Pu-erh Jasmine Pearl tea is an exceptional and uncommon product that can only be found in HOJO's original line-up, making it truly one-of-a-kind.
The Complex Process of Producing Pu-erh Jasmine Pearl Tea
Pu-erh raw tea, the raw material used for Pu-erh tea production, is sourced from farmers who produce tea for HOJO's Pu-erh raw tea. It is a high-quality tea that meets the standards necessary to be sold as authentic Pu-erh tea.
We source our Pu-erh raw tea in the form of loose leaves (maocha), which are made from naturally grown, pesticide-free, and fertilizer-free tea leaves from several hundred-year-old trees with an altitude of 2000-2100m.
From Spring to Fall: The Wait for the Perfect Jasmine Flowers
Pu-erh raw tea is typically produced in the spring, but the harvest of jasmine flowers does not coincide with this time. This is because the selection of high-quality jasmine flowers is essential for making premium jasmine tea, and the optimal time for harvesting the flowers is necessary.
It is widely known that flowers with high moisture content can cause the tea leaves to absorb moisture, thereby weakening the aroma of the tea. To create a high-quality jasmine tea, low-moisture and highly fragrant jasmine flowers are necessary.
Unfortunately, in 2022, heavy rains during the spring and summer months meant that low-moisture, highly fragrant flowers were not available until September and October. To preserve the quality of the Pu-erh raw tea, which we had sourced earlier, we stored it in heat-sealed aluminum bags during the waiting period.
Before the jasmine scenting process, the Pu-erh raw tea must undergo processing to form pearls. We therefore sent our Pu-erh raw tea to Fujian Province in August, where it was manually processed into pearls by rolling each tea leaf individually.
Once the tea was formed into pearls, we shipped it to Guangxi Region, the birthplace of jasmine flowers, for the scenting process.
The production process for Pu-erh Jasmine Pearl tea is the most intricate and challenging among all the teas we offer at HOJO due to its complexity and the manual effort involved in processing each tea leaf into a pearl.
Adjusting the flavor by using two types of Pu-erh tea
This year's Pu-erh Jasmine Pearl tea used two types of Pu-erh tea to adjust the flavor. To enhance the softness when tasted, we used a 50% blend of April-harvested Pu-erh tea with a high percentage of buds.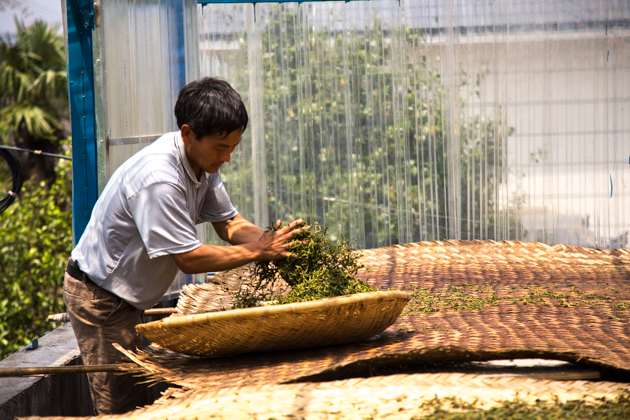 For the other half, we used tea from old trees with extremely high altitudes and ages, including single-tree tea, to enhance the aftertaste and lingering flavor. This allowed us to balance the softness of the mouthfeel and the length of the aftertaste.
The processing of the Jasmine tea was just completed in October, so the tea is very fresh. We sampled the newly arrived tea and were extremely satisfied with its flavor and aroma.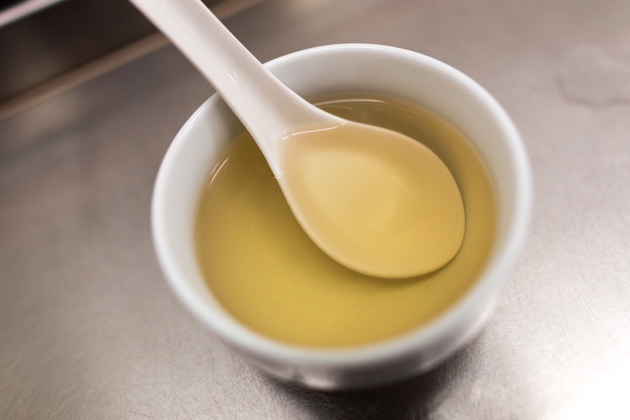 Related Articles
How to get the latest update on HOJO?
1. Follow Twitter, 2. Click "Like" on Facebook, and 3. Subscribe in newsletter. You can have the latest tea news from HOJO.
Subscribe the Newsletter to enjoy the privileges

You may receive a free sample upon purchase, or you may have the priority to purchase special products. So please remember to subscribe our newsletter as well as the social network.
HOJO TEA Online Shop NEWS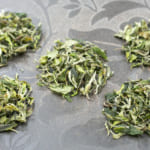 The ancient white tea is a very popular tea in our store. We produced this tea in spring. Following production …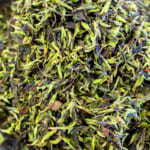 We have released the 2023 harvest of wild white tea from the Da Xue Shan. Fresh Green Colour of Leaves Achieve …
Category
Profile

AKIRA HOJO

I invite you to experience my tea selections.I was born in Nagano, Japan. In university, I studied agricultural chemistry, and I have the master degree in food science. I worked in Japanese food industry for 10 years. I involved in R&D, QC and QA. As a factory manager, I implemented ISO9000 series and managed the factory.
Media Release


We posted the article on "The Art of Tea Magazine No.9, the magazine is published in Taiwan. We featured …

The Malaysian National Newspaper, New Straits Times featured HOJO Tea on 17-Oct-2007.
Shop Info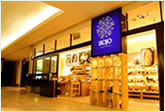 Address:Lot No. T-215, 3rd Floor, The Gardens Mall, Mid Valley City, Lingkaran Syed Putra, 59200 Kuala Lumpur
Tel: +603-2287-4537
Business Hour: 10am to 10pm