HOME >
New Arrival at HOJO Online Shop
New release of Akitsu Mumyoi and Shigaraki clay teapots.
[2015.12.05] Posted By Akira Hojo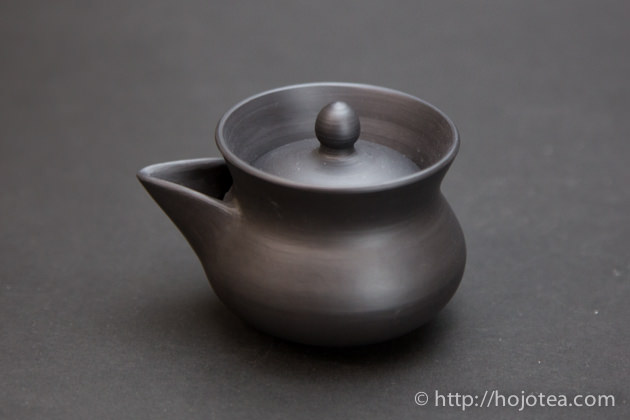 We have just released 3 types of hand-made clay teapot, Akitsu Mumyoi Oxidation, Akitsu Mumyoi Reduction and Shigaraki rough clay teapot. All 3 types of clay enhance body of tea well.
Akitsu Mumyoi Oxidation Fired Clay by Watanabe Tozo 渡辺陶三
It enhances not only the after taste but also the body of tea. The intensity of body enhanced by this teapot is one of the greatest amount HOJO's existing lineup. A flavor becomes very rich and it fills your palate. This clay works pretty well for all types of tea. In particular, it performs excellently with fermented tea such as oolong and black tea. I often use this clay for raw pu-erh tea as well. it gives very clean mouth feel, yet it never diminish the flavor.
Akitsu Mumyoi Carbonized Reduction Fired Clay by Watanabe Tozo 渡辺陶三
With reduction firing, it enhanced the after taste more than that of oxidation fired clay. The intensity of body and after taste enhanced by this clay is well balanced. It gives very round taste. It works excellently with all types of tea.
Shigaraki Rouch Clay Teapot by Masaki Tachi 舘正規
This teapot consists of very rough particle、The clay was collected in Shigaraki town where used to be the bottom of Biwa lake back in 600 million years ago. That is why clay contains a lot of alkaline mineral such as calcium. Thanks to the rich alkaline mineral, it enhances body as well as after taste. Based on our own experience, it works pretty well for raw pu-erh tea and Japanese green tea. You could also use it for oolong or black tea too.
We do not recommend this clay for Anxi Tie Guan Yin, Phoenix Oolong and Wu Yi Oolong. It gives astringency in taste.
For Malaysia, these 3 types of clay model are arriving in 1-2 months.
Related Articles
How to get the latest update on HOJO?
1. Follow Twitter, 2. Click "Like" on Facebook, and 3. Subscribe in newsletter. You can have the latest tea news from HOJO.
Subscribe the Newsletter to enjoy the privileges

You may receive a free sample upon purchase, or you may have the priority to purchase special products. So please remember to subscribe our newsletter as well as the social network.
HOJO TEA Online Shop NEWS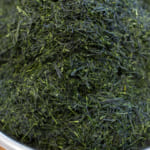 We have released a special Gyokuro, which are made from purely 100% Yabukita varieties. This tea is produced i …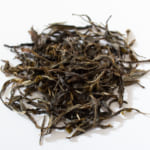 We have released Wu Jia Zhai Raw Pu-erh Tea. It is a Loose Tea (Mao-cha). This tea was made in 2018 and has be …
Category
Profile

AKIRA HOJO

I invite you to experience my tea selections.I was born in Nagano, Japan. In university, I studied agricultural chemistry, and I have the master degree in food science. I worked in Japanese food industry for 10 years. I involved in R&D, QC and QA. As a factory manager, I implemented ISO9000 series and managed the factory.
Media Release


We posted the article on "The Art of Tea Magazine No.9, the magazine is published in Taiwan. We featured …

The Malaysian National Newspaper, New Straits Times featured HOJO Tea on 17-Oct-2007.
Shop Info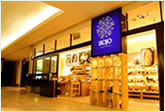 Address:Lot No. T-215, 3rd Floor, The Gardens Mall, Mid Valley City, Lingkaran Syed Putra, 59200 Kuala Lumpur
Tel: +603-2287-4537
Business Hour: 10am to 10pm