HOME >
How to choose quality tea
The Elevation and Quality of Tea
[2020.01.22] Posted By Akira Hojo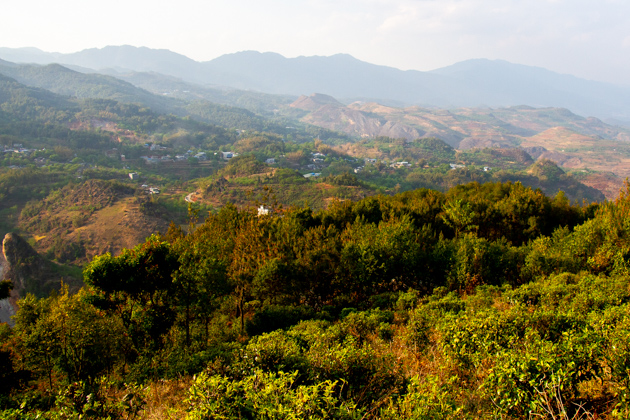 Why is the high elevation produces good tea?
In every moment, we human inhale oxygen and release carbon dioxide. As for plants, there are two different ways. During day time, plants intake carbon dioxide and release oxygen. They carry out photosynthesis and produces energy and other constitutends. On the contrary, at night, plants intake oxygen and release carbon dioxide, just like us. At night, plants consume energy they produced in a day time and trying to grow. In other words, plant is a manufacturer in a day time and a consumer at night. At higher elevation, the temperature drops tremendously at night and the concentration of oxygen is low. Under the circumstances, plants are forced to slow down the metabolism and they are unable to consume the substance they produced in a day time. Consequently, plants contain more constituents which makes the taste of tea becomes thick and rich.
When I source Phoenix Oolong or Yunnan tea, we care a lot about the altitude. The tea from higher elevation gives soft and creamy drinking sensation with multi-layer of thick flavour.
However, once nitrogen fertilizer is used, the growing speed of tea trees is accelerated. As a result, the taste of tea becomes thin and tea significantly reduces the high-mountain characteristic.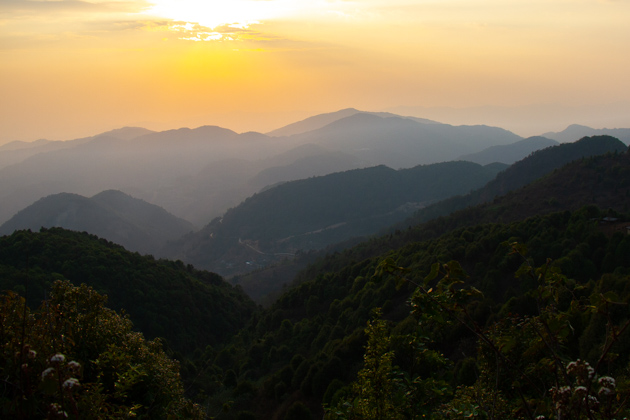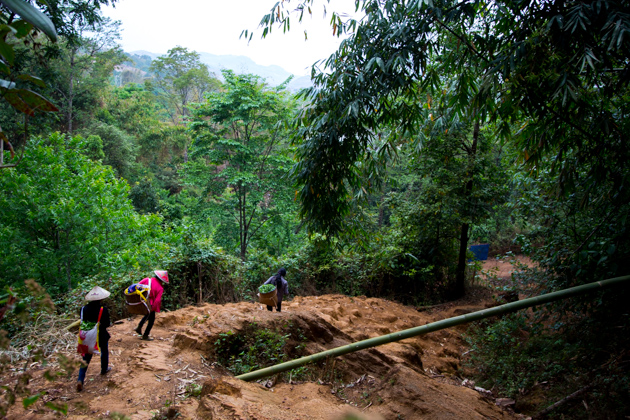 Related Articles
How to get the latest update on HOJO?
1. Follow Twitter, 2. Click "Like" on Facebook, and 3. Subscribe in newsletter. You can have the latest tea news from HOJO.
Subscribe the Newsletter to enjoy the privileges

You may receive a free sample upon purchase, or you may have the priority to purchase special products. So please remember to subscribe our newsletter as well as the social network.
HOJO TEA Online Shop NEWS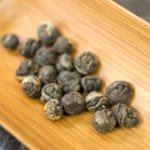 We have just received a new batch of HOJO's original Pu-erh Jasmine Pearl tea, which is one of the most …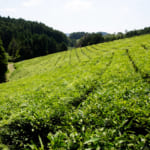 Tsuge Zairai Sencha 都祁在来煎茶 is made from "zairai" tea plucked in spring, from the naturally farmed …
Category
Profile

AKIRA HOJO

I invite you to experience my tea selections.I was born in Nagano, Japan. In university, I studied agricultural chemistry, and I have the master degree in food science. I worked in Japanese food industry for 10 years. I involved in R&D, QC and QA. As a factory manager, I implemented ISO9000 series and managed the factory.
Media Release


We posted the article on "The Art of Tea Magazine No.9, the magazine is published in Taiwan. We featured …

The Malaysian National Newspaper, New Straits Times featured HOJO Tea on 17-Oct-2007.
Shop Info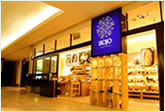 Address:Lot No. T-215, 3rd Floor, The Gardens Mall, Mid Valley City, Lingkaran Syed Putra, 59200 Kuala Lumpur
Tel: +603-2287-4537
Business Hour: 10am to 10pm