HOME >
Teapot and Tea Equipment
The combination of different type of clay often gives negative effect
[2014.02.21] Posted By Akira Hojo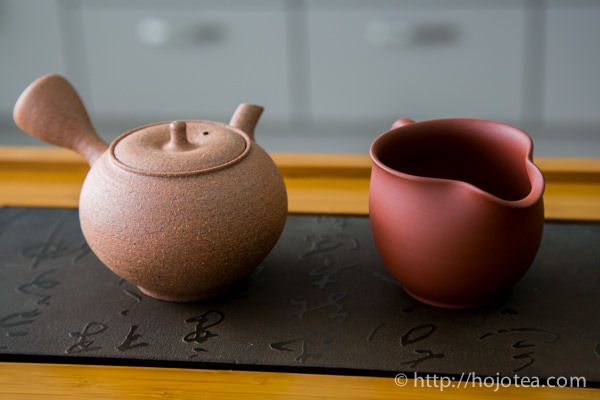 We usually do not suggest combining two or more clay tea ware of different types of material.
There are more negative effects when different types of clay are combined
There are some people who love to incorporate different types of clay ware just like the way we coordinate fashion. However, the combination of different clay materials often ruins the aftertaste of tea and frequently causes dryness in taste. This is due to the existent of different minerals in different clays. These minerals often trade off its effect by eliminating the aftertaste rather than giving a positive effect in collaboration. Normally, if different clays that follow the same firing method (such as oxidation fire or reduction fire) are used, occasionally it gives a synergy effect. For instance, a combination between Banko clay and Sado reduction clay gives far stronger aftertaste than single clay. Even so, the possibility of getting a positive outcome by the combination of different clays is very rare. Personally, I do not suggest you to combine different clays unless you are certain about the outcome after series of experiment and trial.
The clay fired with different methods, i.e., oxidation and reduction, should not be combined
The oxidation fired clay should not be combined with the reduction fired clay, because, the oxidation fired clay contains iron which is ferric (Fe3+), while the reduction fired clay contains iron which is ferrous (Fe2+). Under the circumstances, there is a collision or crush as the different state of iron cannot get along with each other. If an oxidation fired teapot is combined with a reduction fired samashi or cup, the tea would drastically lose its aftertaste; moreover, the taste would be flatter than brewing the same tea in a glass teapot.
The sequence of clay tea ware may not further improve the taste of tea
For your information, the taste of tea obtained from the following 4 brewing methods will be the same in terms of the taste and flavour.
Clay Teapot → Tea Cup made of the same clay
Clay Teapot → Glass Tea Cup
Clay Samashi → Clay Teapot made of the same clay → Glass Tea Cup
Clay Samashi → Clay Teapot made of the same clay → Clay Tea Cup made of the same clay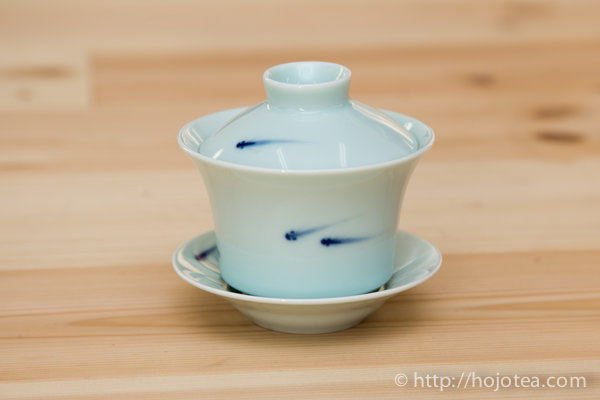 In fact, the taste of tea will be altered sufficiently when it comes in contact with the clay once. Therefore, brewing tea using a clay samashi, clay teapot, and then consuming using a clay tea cup will give the same effect as brewing tea in a clay teapot and drinking in a glass teacup. Under the circumstances, you may also consider the combination of porcelain/bone china teacups with clay tea ware or porcelain/bone china gaiwan with clay teacups or clay pitcher.
Related Articles
How to get the latest update on HOJO?
1. Follow Twitter, 2. Click "Like" on Facebook, and 3. Subscribe in newsletter. You can have the latest tea news from HOJO.
Subscribe the Newsletter to enjoy the privileges

You may receive a free sample upon purchase, or you may have the priority to purchase special products. So please remember to subscribe our newsletter as well as the social network.
HOJO TEA Online Shop NEWS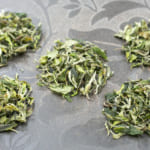 The ancient white tea is a very popular tea in our store. We produced this tea in spring. Following production …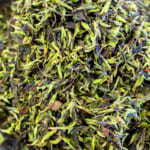 We have released the 2023 harvest of wild white tea from the Da Xue Shan. Fresh Green Colour of Leaves Achieve …
Category
Profile

AKIRA HOJO

I invite you to experience my tea selections.I was born in Nagano, Japan. In university, I studied agricultural chemistry, and I have the master degree in food science. I worked in Japanese food industry for 10 years. I involved in R&D, QC and QA. As a factory manager, I implemented ISO9000 series and managed the factory.
Media Release


We posted the article on "The Art of Tea Magazine No.9, the magazine is published in Taiwan. We featured …

The Malaysian National Newspaper, New Straits Times featured HOJO Tea on 17-Oct-2007.
Shop Info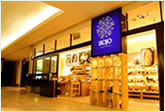 Address:Lot No. T-215, 3rd Floor, The Gardens Mall, Mid Valley City, Lingkaran Syed Putra, 59200 Kuala Lumpur
Tel: +603-2287-4537
Business Hour: 10am to 10pm