The Truth Behind Taiwanese Oolong Tea with Peach Flavor
[2023.03.07] Posted By Akira Hojo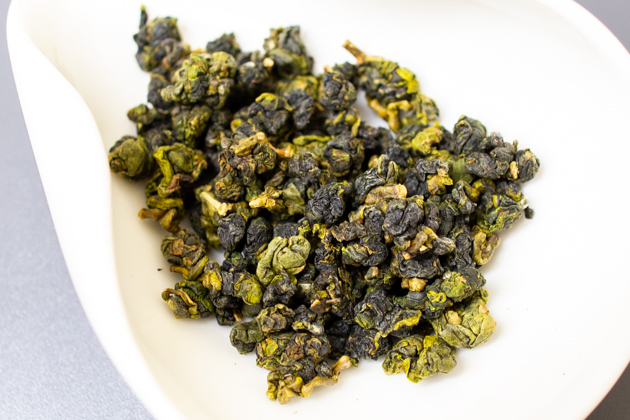 Occasionally, customers tell me that they can't forget the Taiwanese tea that has a flavor like peach. However, there is no standard Taiwanese tea that has a peach flavor. When you go to a tea shop in Taiwan and ask for oolong tea with a peach flavor, they will likely introduce you to flavored oolong tea that is scented with flavoring substances.
So, is it true that there is a Taiwanese oolong with a peach flavor?
Typical Taiwanese teas are classified into 5 types:
1. Qing-xiang (refreshing flavor type) teas, such as Wenshan Baozhong, Dong Ding Oolong, Alishan Tea, and Lishan Tea, have a floral scent.
2. By roasting/baking the oolong tea of type 1, it produces tea with flavors like caramel, nuts, and dried fruits.
3. Mi Xiang (muscatel flavor) oolong teas are made from tea leaves bitten by green flies, such as Oriental Beauty, High Mountain Formosa (Mi Xiang Oolong), and Mi Xiang black tea.
4. Taiwan Tie Guan Yin and the traditional style of heavily fermented oolong tea have fruity or dried fruit-like aromas due to deep fermentation. Additionally, some teas are roasted from this type of deep-fermented tea and finished like type 2.
5. Black tea made from Tai-cha No. 18.
In general, unroasted tea and Qing Xiang style has floral and fruity scents, but peach flavor is not common.
Taiwan Oolong with peach flavor does exist
Among Taiwanese teas, there is no tea with peach flavor. But in fact, I know Taiwanese oolong tea with peach flavor really exists!
In fact, Taiwanese oolong tea that has been aged for some time without oxygen can develop a peach flavor. If you've ever tasted Taiwanese tea with a peach flavor, it's likely that you were actually drinking aged Taiwanese oolong tea instead of a flavored tea.
While the flavor may vary depending on the type of oolong tea, it usually develops into a peach, nectarine, mango, or a combination of peach and mango flavor. Teas from high-altitude areas like Tianchi Lishan Cha and Lishan Cha have particularly impressive flavors when matured, and their taste is unforgettable.
In HOJO's tea lineup, Dong Ding Oolong, Ali Shan Cha, Cui Feng Cha, Li Shan Cha, and Tian Chi Li Shan Cha are all suitable for aging.
While it may not be Taiwanese oolong, Tie Guan Yin Qing Xiang is also a tea that can develop interesting unique flavors after aging.
In summary, lightly fermented oolong tea has the potential to develop a fascinating flavor after aging it without oxygen for some time.
The Aging Method
The process of aging is simple, you just need to age the tea for several years or more without oxygen.
Vacuum packaging is not recommended for aging tea. Even with expensive and professional vacuum machines, it is said that 1% of oxygen remains in the packaging. This small amount of oxygen can cause the tea to deteriorate due to aggressive oxidation.
In Taiwan, there are many tea producers who only use vacuum packaging for their products. Those teas do not develop a peach flavor even after several years of aging. The only way to make tea oxygen-free is to use an oxygen absorber, and only tea packed in this way will develop a special flavor when aged over time.
Our teas are all packaged without oxygen. When storing tea for further aging, it's important to store it in an unopened condition.
It's also important to note that the higher the storage temperature, the faster the tea will mature. Generally, the rate of maturation is proportional to temperature.
We have a company in Kuala Lumpur, Malaysia. Tea stored in Malaysia matures at a faster rate than tea stored in Japan. In Malaysia, Taiwanese oolong tea takes about 2-3 years to develop a peach-like aroma, while in Japan, due to the lower temperature, it may take about 5 years to develop a peach flavor.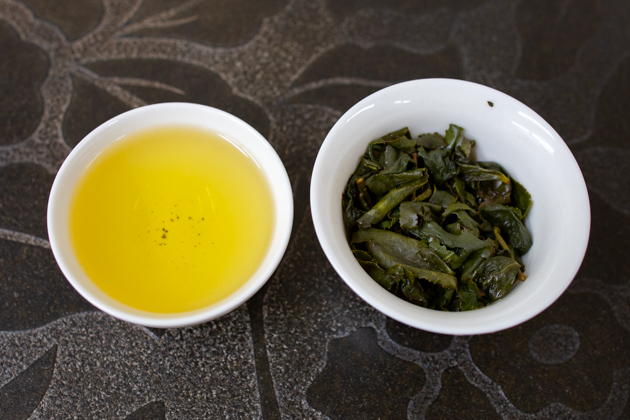 There is a common misconception that the fresher the tea, the better its flavor. While this may be true if proper packaging techniques are not utilized, in today's era of oxygen-free storage, the longer the tea is aged, the stronger its aroma becomes.
In fact, as long as tea is stored in an unopened bag with oxygen-free packaging, it can be enjoyed even after many years without losing its freshness. So don't be afraid to let your tea age and develop its unique flavors!
Related Articles
How to get the latest update on HOJO?
1. Follow Twitter, 2. Click "Like" on Facebook, and 3. Subscribe in newsletter. You can have the latest tea news from HOJO.
Subscribe the Newsletter to enjoy the privileges

You may receive a free sample upon purchase, or you may have the priority to purchase special products. So please remember to subscribe our newsletter as well as the social network.
HOJO TEA Online Shop NEWS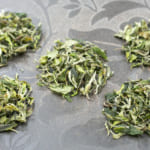 The ancient white tea is a very popular tea in our store. We produced this tea in spring. Following production …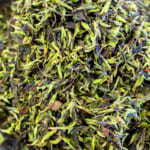 We have released the 2023 harvest of wild white tea from the Da Xue Shan. Fresh Green Colour of Leaves Achieve …
Category
Profile

AKIRA HOJO

I invite you to experience my tea selections.I was born in Nagano, Japan. In university, I studied agricultural chemistry, and I have the master degree in food science. I worked in Japanese food industry for 10 years. I involved in R&D, QC and QA. As a factory manager, I implemented ISO9000 series and managed the factory.
Media Release


We posted the article on "The Art of Tea Magazine No.9, the magazine is published in Taiwan. We featured …

The Malaysian National Newspaper, New Straits Times featured HOJO Tea on 17-Oct-2007.
Shop Info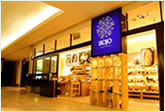 Address:Lot No. T-215, 3rd Floor, The Gardens Mall, Mid Valley City, Lingkaran Syed Putra, 59200 Kuala Lumpur
Tel: +603-2287-4537
Business Hour: 10am to 10pm